Coronavirus Information
COVID-19 (coronavirus) and Spilsby Surgery
CORONA VIRUS – SURGERY UPDATE
Please understand that we are in unprecedented times. As our access has been restricted, we are experiencing a high volume of calls. You can help us by limiting your contact to the surgery. Please only contact us if you require a GP consultation or you have a prescription request, when your prescription is due. Early requests for medication will not be accepted. Please consider registering for on-line prescriptions. This will help both you and us.
If you are currently residing out of our catchment area we are unable to help you. Please use the on-line facility of NHS Choices or NHS 111 to locate your nearest GP Surgery.
Unfortunately, we cannot provide you with either hand sanitiser or protective equipment.
Please do not ring us asking when your medication will be delivered. We will deliver it to you as agreed but it may be later in the day than normal. This is because we are delivering to more people than usual due to the advice to socially isolate or self-isolate.
Finally, please treat our staff with consideration and respect. We understand that personal anxiety and tension is high at this time. However, this cannot be used as an excuse for rudeness. We are offering the best service that we can under very difficult circumstances.
Thank you for your cooperation.
We must delay the spread of COVID-19. In the weeks to come, the majority of us are likely to catch the virus. Only a small proportion of us will become seriously ill. Infections need to be spread out over time to help hospitals cope, and ensure important services (be they supermarkets or surgeries) keep running.
The NHS instructs that COVID-19 is not dealt with by GP surgeries. Other NHS staff have been provided with the equipment and training to help patients with suspected or proven infection. GP practices have to be open to care for other important health conditions.
If you need advice or assistance about suspected or proven COVID-19 infection, use 111.nhs.uk or telephone 111.
Do not come to the Surgery unless you have a booked appointment or are collecting a prescription (please cancel any appointment you do not intend to keep). Do not attend the Surgery with a temperature or new continuous cough.
Please telephone the Surgery with all other enquiries on 01790 728111.
The way we respond to requests for urgent care remains unchanged: our duty clinician(s) will deal with telephone requests for advice and care, and arrange a face to face consultation where appropriate.
The practice will continue to provide necessary routine care, but we need to slow the pace of infection, and anticipate our own staff will be off work in self-isolation. Appointments with doctors, nurses and healthcare assistants will be booked at our discretion, balancing individual need, the needs of your community, and the resources available to us. Some routine care will be unavoidably delayed.
We thank you in anticipation of you working with us in the weeks to come.
The latest information on symptoms of Coronovirus infection can be found on
https://www.nhs.uk/conditions/coronavirus-covid-19/
Stay at home if you have coronavirus symptoms

Stay at home for 7 days if you have either:

a high temperature

a new, continuous cough

Do not go to a GP surgery, pharmacy or hospital.
You do not need to contact 111 to tell them you're staying at home.
Use the NHS 111 online coronavirus service if:

You feel you cannot cope with your symptoms at home

Your condition gets worse

Your symptoms do not get better after 7 days

https://111.nhs.uk/covid-19/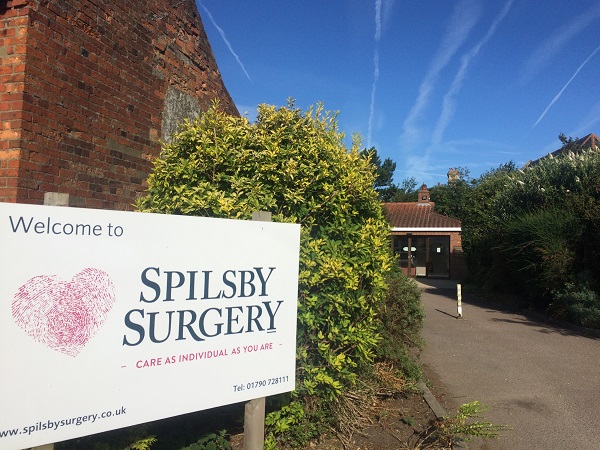 Spilsby Surgery serves the market town of Spilsby and its surrounding villages in the Lincolnshire Fens and Wolds.
The NHS is changing fast and probably not for the better. Spilsby Surgery believes it is vital to balance innovation with the values of traditional General Practice – putting individual patients and their families first, and responding to local needs as we evolve your future care. We are loyal to our dedicated team, and supportive of healthcare colleagues who place quality care ahead of expediency. We are honest in our conversations with patients about what we can realistically deliver with the dwindling resources at our disposal, and invite you to work in collaboration with us to sustain safe and sustainable services for all our patients.
Our website introduces you to your healthcare team and the services we provide in order that you can access the care you need. It provides a convenient way to contact us. The website provides surgery news, our views on your healthcare, and links to other sources of care and information we trust. It also hosts information from your Patient Participation Group.
Spilsby Surgery is a member of the Skegness & Coast Primary Care Network, and the grit in the oyster of Lincolnshire East Clinical Commissioning Group. We train doctors wishing to become GPs, medical students, nursing students and nurses who want to specialise in primary care. Our Patient Participation Group carries clout.
We would welcome your continued feedback about this website in order to improve it for you and your community.
Online Booking and Prescription Service!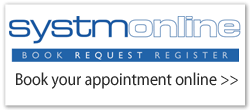 We are now able to offer an online booking facility for existing patients. In order to use the service you will need to complete a consent from (available from the surgery). We will then supply you with your username and password with which you can log onto the online booking facility here:
https://systmonline.tpp-uk.com/
Please note that the appointments available for booking through this system are limited and should not be used to assess appointment waiting times.
Access to your Patient record is also available.
---