Please do not contact the surgery directly to make or enquire about your Covid-19 vaccination. This is being handled directly by NHS England who will be contacting you. If you have not already been invited for a vaccination, please be patient...you will be contacted. Phoning the surgery regarding this blocks the phone lines for other enquiries. Thank you.
CONSULTATION PERIOD 18th JANUARY TO 11th APRIL 2021
Consultation – to consider the proposals to permanently move Spilsby Surgery to a new site within the proposed Spila Fields Estate
Current situation
Spilsby Surgery has announced its proposal to permanently close the current site and move to a new building within the Spila Fields development. 
The current surgery building has struggled for many years to maintain its condition and compliance with Regulations and, as a direct consequence of the Covid-19 pandemic, has proved that it is no longer adequate to provide 21st Century health care to the population that it serves, including the ability to socially distance, keeping clinicians, staff and patients safe.
Why change?
The current surgery premises do not have the space to be able to provide the clinical or administrative functions required to care for an increasing population nor does it allow for training or social distancing. Furthermore, with the formation of Primary Care Networks additional staff are being recruited in order to provide new services that would not historically have been delivered within primary care. These services require space. This is especially so in the waiting and reception areas. Although some services can be provided remotely, patients will still have to attend in person due to their complex needs or for a procedure that needs to be undertaken.
The risk from Covid-19 is likely to be with us for the foreseeable future – possibly years. It has heightened everyone's awareness about the risk of infection and many of us are adopting new ways of keeping people safer.
Furthermore, access to the current site is both extremely limited and restricted; in part due to the private, un-adopted road that borders the site.
What will be different?
A new building will offer us the opportunity to recruit and retain more staff, increase our training capacity and allow more services to be delivered if the opportunity arises.
All patients currently registered at the current site will be transferred to the new site and will continue to access primary care services there.
Share your views
Please complete the survey on our new surgery consultation site at spilsbysurgery.co.uk/newsurgery and let us know your views on the proposal. 
Coronavirus (COVID-19) Local and national information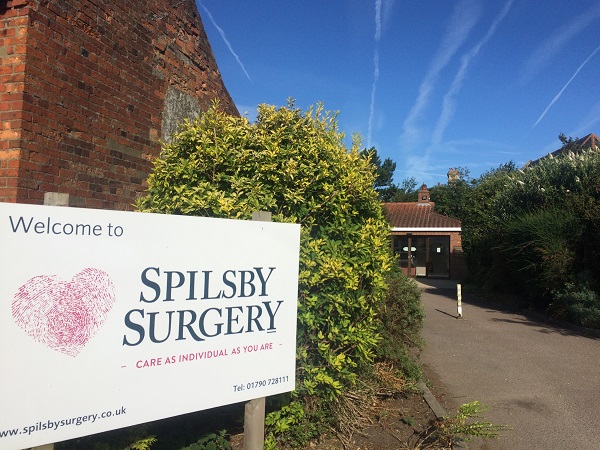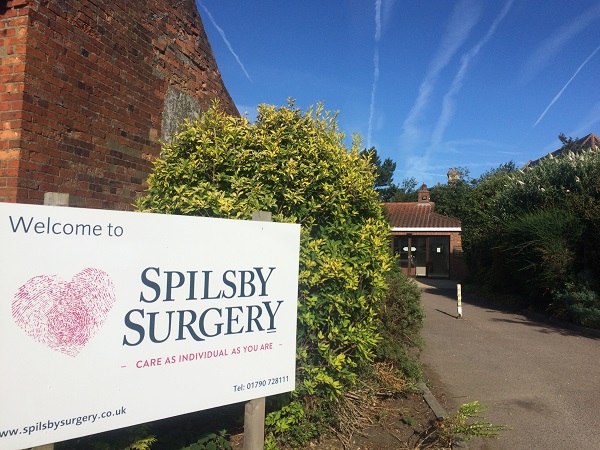 Spilsby Surgery serves the market town of Spilsby and its surrounding villages in the Lincolnshire Fens and Wolds.
The coronavirus pandemic led to a forced reinvention of primary care. Face to face appointments have been restricted by the need for social distancing, and the failure of Government to stockpile, define and distribute appropriate personal protective equipment.
The GP practice's model of prompt, accessible telephone triage for unscheduled care has evolved at NHS behest to 'total triage', supported by online and video tools. Nonetheless, Spilsby Surgery strives to balance healthcare at a distance with the values of pre-Covid General Practice – of patient and family-centred care.
We are loyal to our dedicated team, and supportive of healthcare colleagues who place quality care ahead of expediency. We are honest in our conversations with our community about what we can realistically deliver with the resources at our disposal.
We invite you to work in collaboration with us to secure safe, equitable and sustainable services for all our patients. Do consider adding your voice to our Patient Participation Group – it carries clout with the practice, and with Lincolnshire Clinical Commissioning Group.
Spilsby Surgery is a leader in the Lincolnshire healthcare community – even if some parts of the 'single system' prefer we weren't. Despite the collapse of Skegness & Coast Primary Care Network, we remain committed to neighbourhood and networks.
We train doctors wishing to become GPs, medical students, nursing students and nurses who want to specialise in primary care.
This website introduces you to your healthcare team and the services we provide in order that you can access the care you need. It provides one convenient way to contact us. The website provides surgery news, our views on your healthcare, and links to other sources of care and information we trust.
We would welcome your continued feedback about website design and content for the benefit of your fellow patients.
---
  Online Booking and Prescription Service!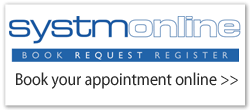 We are now able to offer an online booking facility for existing patients.  In order to use the service you will need to complete a consent from (available from the surgery).  We will then supply you with your username and password with which you can log onto the online booking facility here:
https://systmonline.tpp-uk.com/   
Please note that the appointments available for booking through this system are limited and should not be used to assess appointment waiting times.
Access to your Patient record is also available.
---