New Year: New improved clinical team
Spilsby Surgery is delighted to confirm our clinical team line-up as we look forward to 2021.
The GP Partnership of Dr James Howarth (m) and Dr Stephen Savory (m) is joined by Dr Von Shuro (f). Von made an indelible impression at Spilsby as a GP Registrar a couple of years ago, and we are delighted she thinks as highly of us.
Andrea Longstaff remains our Nurse Consultant, working alongside James, Stephen and Von, and bringing an experienced and complimentary nursing perspective to the senior team.
Our Associate GP team of Dr Kieran Sharrock (m) and Dr Lai Sit (f) is joined by Dr Florentina Dumitru (f). Flory joined us in January 2020 as a GP Registrar. She proved too good to let go.
Our Practice Nurse team – Carli Wright (f) and Rachel Wren (f) is supported by Health Care Assistant Angela Elston (f). Former HCA Clare Russell (f) is undertaking Nurse Associate training at the University of Lincoln, and remains a key member of the practice team.
George Green (f) is the Older Adults' Service team leader for the SOLAS GP Primary Care Network (PCN); covering Spilsby, Old Leake, Alford, and Stickney.
Spilsby Surgery is managed by Jason Longstaff and Patient Services Manager Maddy Marchbank. Without the dedication of our dispensary, administrative, care coordination, and IT team we would be toast.
Plans for the relocation of services to a new surgery on Halton Road gain momentum. Our community and staff can be confident that the future of GP services at Spilsby is strengthened as we emerge from 2020, and look forward to delivering care for the next generation.
Dr Stephen Savory, November 2020
Coronavirus (COVID-19) Local and national information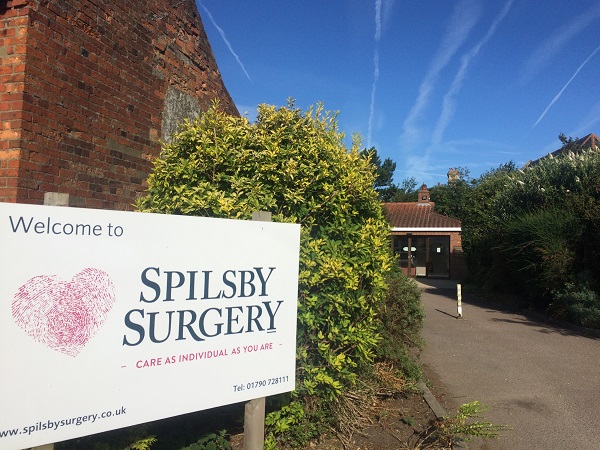 Spilsby Surgery serves the market town of Spilsby and its surrounding villages in the Lincolnshire Fens and Wolds.
The coronavirus pandemic led to a forced reinvention of primary care. Face to face appointments have been restricted by the need for social distancing, and the failure of Government to stockpile, define and distribute appropriate personal protective equipment.
The GP practice's model of prompt, accessible telephone triage for unscheduled care has evolved at NHS behest to 'total triage', supported by online and video tools. Nonetheless, Spilsby Surgery strives to balance healthcare at a distance with the values of pre-Covid General Practice – of patient and family-centred care.
We are loyal to our dedicated team, and supportive of healthcare colleagues who place quality care ahead of expediency. We are honest in our conversations with our community about what we can realistically deliver with the resources at our disposal.
We invite you to work in collaboration with us to secure safe, equitable and sustainable services for all our patients. Do consider adding your voice to our Patient Participation Group – it carries clout with the practice, and with Lincolnshire Clinical Commissioning Group.
Spilsby Surgery is a leader in the Lincolnshire healthcare community – even if some parts of the 'single system' prefer we weren't. Despite the collapse of Skegness & Coast Primary Care Network, we remain committed to neighbourhood and networks.
We train doctors wishing to become GPs, medical students, nursing students and nurses who want to specialise in primary care.
This website introduces you to your healthcare team and the services we provide in order that you can access the care you need. It provides one convenient way to contact us. The website provides surgery news, our views on your healthcare, and links to other sources of care and information we trust.
We would welcome your continued feedback about website design and content for the benefit of your fellow patients.
---
Online Booking and Prescription Service!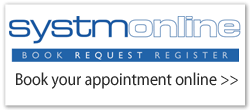 We are now able to offer an online booking facility for existing patients. In order to use the service you will need to complete a consent from (available from the surgery). We will then supply you with your username and password with which you can log onto the online booking facility here:
https://systmonline.tpp-uk.com/
Please note that the appointments available for booking through this system are limited and should not be used to assess appointment waiting times.
Access to your Patient record is also available.
---